Our Historic Sanctuary
We are blessed that our church is actually composed of two historic buildings. Our original sanctuary, now our fellowship hall, dates from 1824. The sanctuary we presently use for worship dates from 1891-92.
The original 1824 Grove Methodist Episcopal Church was built by a congregation in Oldwick, just over the hill from Califon in Tewksbury Township. It originally stood on James Street, near the fire house. If you visit the site, you can still see a cemetery originally belonging to the church.
In 1866, the Methodist Society of California (now Califon) purchased the building for $200 from the Oldwick congregation, who had by then constructed a new church. It was disassembled and hauled to the site on the bank of the Raritan River during the winter of 1866-67, where it was reassembled at a cost of $1500. (Not including the $5 paid for the land it stood on!)
We recognize the September 1867 dedication of the rebuilt sanctuary as the date of our founding. Learn what happened in the world in 1867.
After a very successful 1889 revival led by Rev. James C. Howard, the congregation constructed a new sanctuary at a cost of $8433.50. The 1824 structure was moved back from the river, turned, and attached to the rear of the new edifice by means of two small intermediate rooms. A Mudler-Hunter pipe organ replaced an older foot-pumped reed organ in 1930.
1906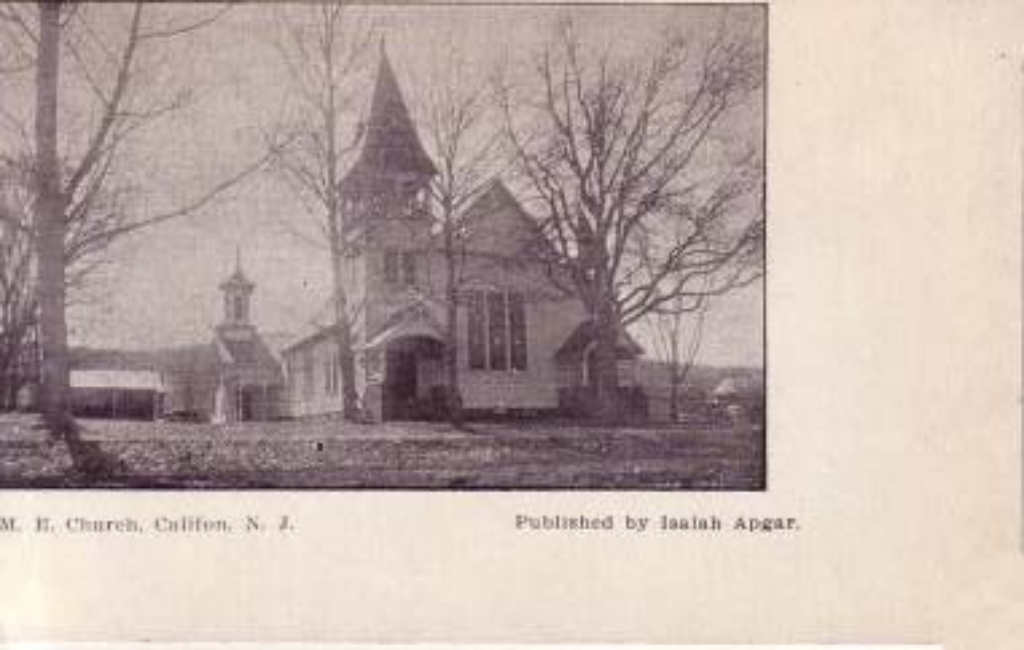 1908
1912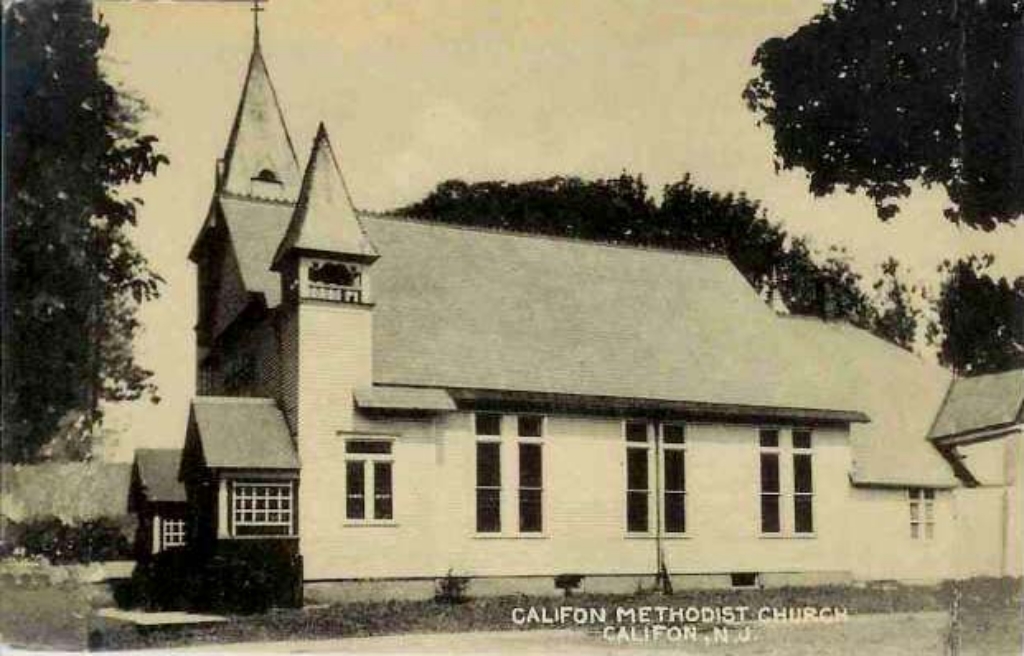 1930s-40s
The church was completely restored in the early 1990s as part of the 100th anniversary of the 'new' sanctuary. The organ underwent a major restoration in 2004. 
Original Parsonage
Excerpt:
39. United Methodist Parsonage – circa 1900. (63 Main Street) Late Victorian with additions. This house gave its name to this section of town: "Parsonage Heights." It and the Beaty House (Number 38) were the only buildings in this area until the 1920s and were surrounded by corn fields.
It was sold in January 1986.